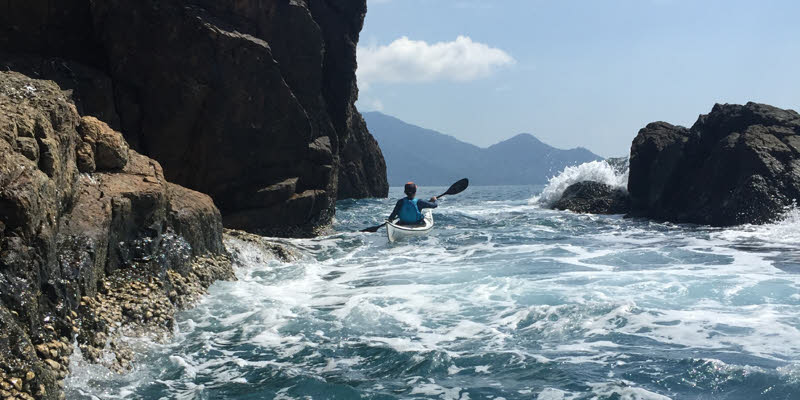 Expeditions on request (minimum 4 persons).  Our introductory level multi day expedition requires good physical fitness, as we cover up to 20km a day.
We explore secret beaches and 8km of otherwise inaccessible and breath-taking rocky coastline, impressive caves and an overnight stay in the bustling fishing village of Bang Bao.
The trip includes quality accommodation, swimming and snorkelling over some of the Park's best and most secluded colourful reefs, finishing with a paddle up the South West coast of Koh Chang, a sea kayakers heaven.
What's Included
All meals on expedition are provided apart from breakfast, lunch and evening meal on the familiarisation day and food on any rest days. Clients are required to bring sufficient money to purchase their own meals on this day/s. Drinking water is supplied throughout the expedition, other drinks are at your cost. Accommodation is provided for the familiarisation day and the remaining expedition days. The night of the final day of the expedition (back on Koh Chang) is at your cost. Accommodation is in twin share rooms (doubles for couples) only, if there are no twin rooms available, you will be placed in your own room (at S.E.A. cost).  If you require your own room throughout the expedition, there will be an additional cost.
Additional Costs
Food (rest days) and Travel Insurance (kayak specific).